Delivery Information
Fast Delivery
USPS Priority Mail (2 to 3 days): Delivery status can be checked online
UPS 2nd Day Air: Tracking available
USPS Priority Mail International - subject to the destination country's customs restrictions
USPS Priority Express Mail International - subject to the destination country's customs restrictions
Real time shipping rate calculation and shipping method options
The shipping rates for many items we sell are weight and destination based (product weight plus container) and calculated by USPS and UPS online calculators respectively. The weight of any such item can be found on its detail page. To reflect the policies of the shipping companies we use, all weights will be rounded up to the next full pound. You can add an item to cart and get shipping methods and cost quotes displayed before place an order.
Here is the steps of live calculating shipping cost: Firstly add some items to the shopping cart, then hit checkout button, input your address and continue to delivery, several options and rates will be displayed. Finally the total cost will be displayed when you choose one shipping option.
Usually ships within 24 hours
We can ship to virtually any address in the world. Note that there are restrictions on some products, and some products cannot be shipped to international destinations (see International shipping below)
All payment received orders will be shipped within 24 hours except weekend days and holidays. The email shipping notification is also sent to you. You can log in your account to view order status any time.
USPS shipping and UPS shipping
Orders received at online store will be shipped either via USPS or UPS.
USPS is United States Postal Service. USPS delivers mails and packages almost anywhere from Monday to Saturday.
UPS is United Parcel Service, commercial package delivery company. UPS delivers packages from Monday to Friday, no ground or standard service to Hawaii and Alaska.
When you place an order, please completely fill out delivery address including Apartment number or Suite number, carefully check your delivery address before submit. Incomplete delivery address or error will result in processing delay, undeliverable, lost, extra charges for return, redirection, and address correction. In addition, please give only one delivery address, either PO Box or physical address. Don't fill out both.
Please be aware that PO Box is for postal service only, which is usually located inside of the postal office building. UPS does not deliver packages to PO Box.
US domestic shipping methods and delivery
These shipping methods may be displayed (what shipping methods displayed depend on weight and area; some methods are not available for Alaska, Hawaii, APO):
USPS First Class Parcel: Delivery status can be checked online
USPS Priority Mail: Delivery status can be checked online
USPS Parcel Mail: Delivery status can be checked online
USPS Priority Express Mail: Tracking available
UPS Ground: Tracking available
UPS 3 Day Select: Tracking available
UPS 2nd Day Air: Tracking available
UPS Next Day Air Saver: Tracking available.
Shipping to Puerto Rico and the US Virgin Islands are counted as domestic mail by USPS.
Packages sent via First-Class Mail, Parcel Post, Priority Mail service cannot be tracked or traced. However, there are delivery confirmation numbers on their shipping labels. With the delivery confirmation number, the customer can find out when the mailpiece was delivered (As the mailpiece traveled its destination, postal employees scanned it).
International Shipping and Delivery
In general, we ship our products to customers all over the world.
Service alerts
Under applicable law, certain goods are prohibited from transportation by air (eg. liquids in glass containers). Liquid bottles are not acceptable for air transportation:
International service discruptions
The Postal Service™ is temporarily suspending international mail acceptance for certain destinations due to service impacts related to the COVID-19 pandemic.
Before you place order, please check USPS International Mail Serice Suspension that is updated day by day.
These are international shipping methods:
USPS First Class Mail International Package: First-Class Mail International does not have tracking information in details. Customs Label number is typically not scanned for tracking purposes outside the US. While the US Postal Service captures scans for L-series labels at acceptance in the US, foreign posts are not obligated to scan these items. The US Postal Services scanned depart time is available online. Estimate delivery time is not available. Delivery status is not available. Using First Class Mail International, deliveries generally take between 7-21 days to arrive, although the USPS does not guarantee delivery dates or times. Mail may travel to its destination by ground, air or a combination of both. USPS First Class Mail International Package is a small mail piece that most country customs allow and accept.
USPS Priority Mail International: The US Postal Services scanned depart time is available. Enter into Foreign Customs and Customs Release may be available online. Delivery status is not available.
USPS Priority Express Mail International: Tracking is available
Here are a few guidelines for our international customers to keep in mind:
Inquire with your appropriate local governmental agencies to learn about regulatory rules and restrictions for importing dietary supplements or nutritional supplements before ordering products to avoid any last minute disappointments. Please make sure that they know that your shipment is for dietary supplements and not for drugs.
Customs Duty and Processing Fee: Most countries charge Customs duty and processing fee. Ordering customer is responsible for the payment of these charges/fees at the time of receiving the parcel. We do not know the amount that will be charged. We do not have any control over such charges and we do not take any responsibility for these charges. We do not refund international orders on account of such issues.
Regulatory Rules and Restrictions: The experience of our international customers varies from country to country, from customer to customer and from order to order within the same country based on the regulatory restrictions of the destination country, the contents of the shipment and even the fancy of the customs agent inspecting your order. Some countries are lenient and the customers receive their shipments as a matter of routine. Other customers experience anywhere from minor issues to substantial issues including delay in receiving the shipments, additional approval from various governmental agencies, import license, imposition of import duties and/or outright rejection of the shipment. Yet some other countries require a local medical doctor's prescription before a customer can pick up a drug shipment from the customs of their country.
Country's Conditions for Mailing Traditional Chinese Medicines, Chinese Herbs, and Dietary Supplements
Most of items we sell are traditional Chinese medicines and herbal supplements. Most countries treat them as non-prescription and allow their entry. However customers in several countries have experienced difficulty to receive their mails and noticed the rejection of shipment by the customs authority. Customs authorities of Germany, Spain, Mexico, Denmark, South Africa, Norway and Finland are the most notorious we have found: They have rejected most of the orders of our customers from these countries. Read Country Conditions for Mailing to learn more.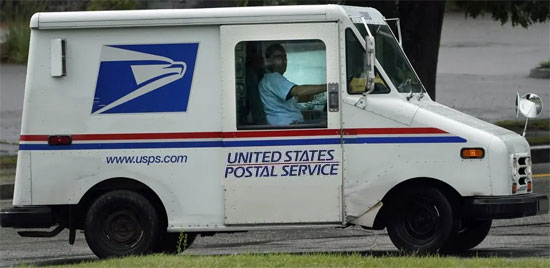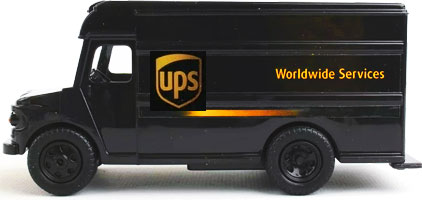 Latest Blog